Smartphone audio port data collection cookbook
Keywords:
Mobile device, cell phone, laboratory
Abstract
The audio port of a smartphone is designed to send and receive audio but can be harnessed for portable, economical, and accurate data collection from a variety of sources. While smartphones have internal sensors to measure a number of physical phenomena such as acceleration, magnetism and illumination levels, measurement of other phenomena such as voltage, external temperature, or accurate timing of moving objects are excluded. The audio port cannot be only employed to sense external phenomena. It has the additional advantage of timing precision; because audio is recorded or played at a controlled rate separated from other smartphone activities, timings based on audio can be highly accurate. The following outlines unpublished details of the audio port technical elements for data collection, a general data collection recipe and an example timing application for Android devices.
Received: 5 January 2018,  Accepted: 20 April 2018; Edited by: A. Martí,  M. Monteiro;  Reviewed by: P. Jeanjacquot, Ecole Normale Superieure de Lyon – Institut Francais de lEducation, France; DOI: http://dx.doi.org/10.4279/PIP.100006
Cite as: K Forinash, R Wisman,  Papers in Physics 10, 100006 (2018)
This paper, by K Forinash, R Wisman, is licensed under the Creative Commons Attribution License 4.0.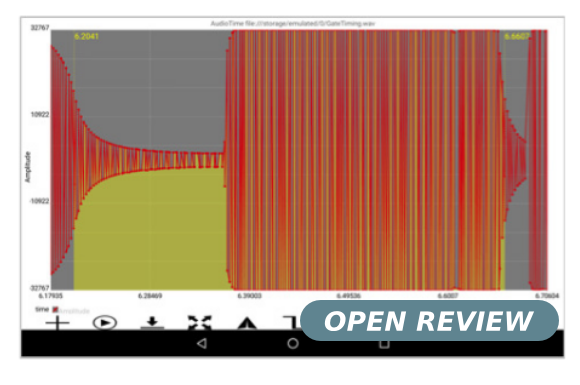 Downloads
How to Cite
Forinash, K., & Wisman, R. (2018). Smartphone audio port data collection cookbook. Papers in Physics, 10, 100006. https://doi.org/10.4279/pip.100006